FUE Hair Transplant Cost
F.U.E. or follicular unit extraction has become very popular among those seeking hair a restoration procedure. At Dermatology & Hair Restoration Specialists, F.U.E has become 85% of the procedures we perform. In setting our prices, we have given great consideration to the average person's budget restraints.
We strive to offer the best service and results that we can give but we also believe that it shouldn't cost a fortune. We guarantee natural results and we work hard to ensure that the extraction sites are as dispersed and undetectable as possible. When a graft is cross cut or damaged while being extracted it is referred to as "transected."
Dr. Sean has done so many F.U.E. procedures that his transection rate is below 2%. And the patient is not charged for the small number of grafts that are transected.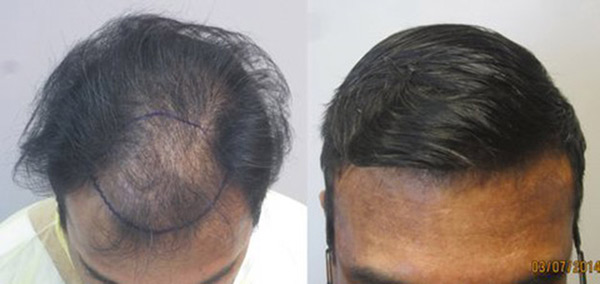 When considering cost we feel that all of the above should be considered. Though we feel that hair transplant should be affordable we also feel that our prices are adequate compensation for the dedicated work of a highly skilled doctor and technician team. Because we only perform one surgery per day each patient gets the full attention of Dr. Behnam and his technicians. All of this should be considered when seeking a doctor for hair transplant.


Follicular Unit Extraction
For exact of the procedure please contact our office at 310-315-4989.
Hair Transplant Cost Los Angeles
Those seeking an F.U.E hair restoration procedure should have a free consultation with Dr. Behnam and as many other doctors as needed to feel comfortable making their choice. Cost is important but we feel it is not the only factor to be considered. Patients should feel confident in the doctor they choose.
We never charge for consultations and some patients have more than one consultation with us before they decide to schedule a procedure. We know that having a procedure is a big decision so we understand if a patient needs to see us more than once to make a decision. Each meeting will be treated as a medical evaluation.
The area to be filled will be measured and the number of grafts will be calculated. We are committed to being clear and honest about the cost and all other aspects of the procedure. For a fee F.U.E. consultation call 310-315-4989.